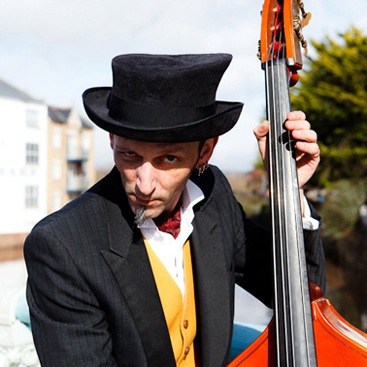 My revamped website, featuring more of the stuff I do, and less of the waffle.
I am a performer, composer, sound designer and creator of bespoke noises for all types of media - theatre, film, web, big screen, small screen, and street.
I play double bass in various bands, notably the Thunderbridge Bluegrass Boys, and Redfoot Rockabilly.
I also build various contraptions, machines, and sonic things.
Contact me HERE