I've sourced some rather nice sheet for the engine bay pannelling so that's going in at the moment. Now I can work out where everything goes, fit it up, and maybe start to run the millions of wires. It feels like I'm moving. Not the car, yet, but at least the project is progressing!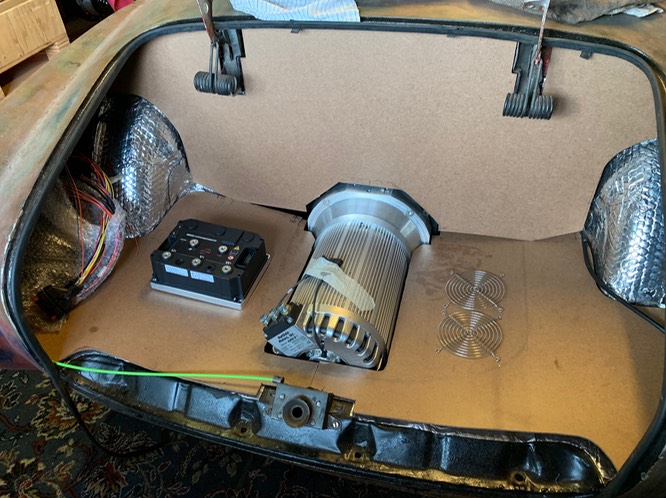 The mock-up with hardboard templates (above) and the boards (below) with markers on the protective film. Still planning where the main components will go. (I've already moved the markers around a bit, and btw its the lens fish-eye that makes them look skew in the picture!)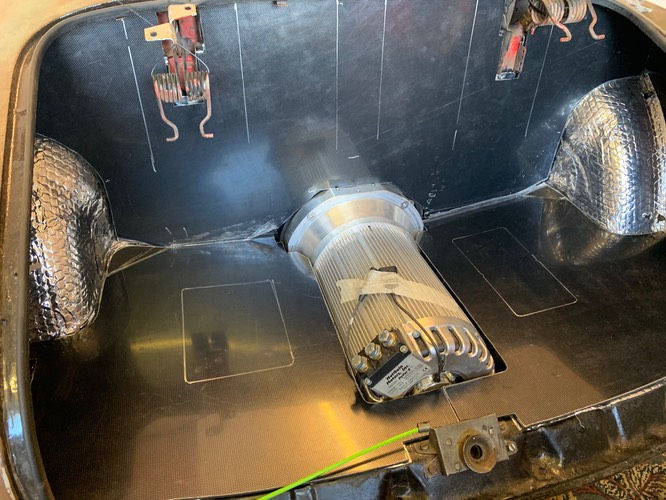 Next we have the contactor/relay/fuse box due to go under the back 'seat'… and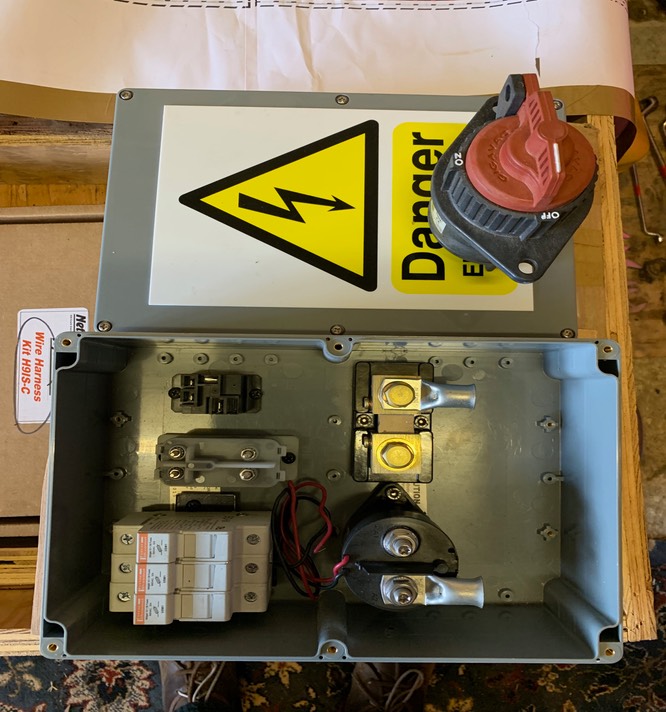 … ta-dahh! the recharge socket fitted inside the old petrol filler flap!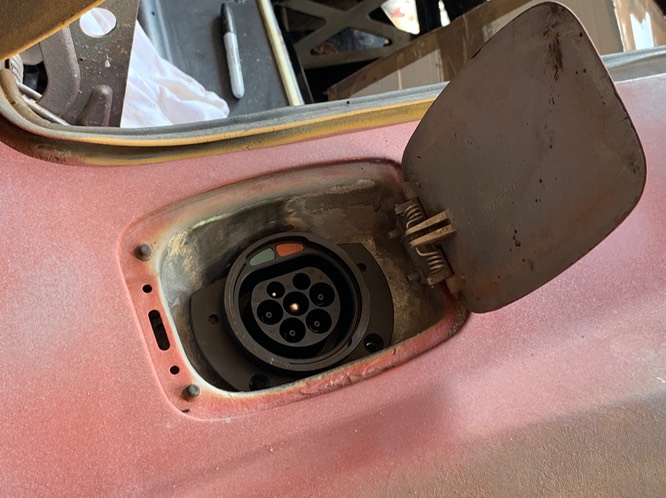 This is where I'm at now, as I start this blog off. The NetGain HyPer9 motor is in place.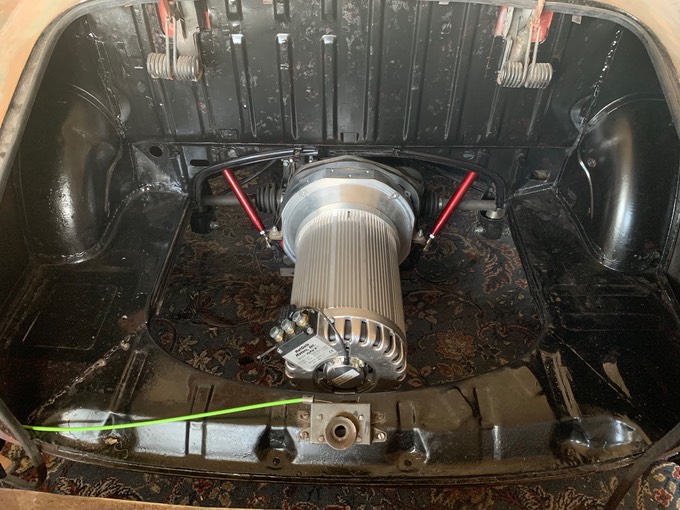 I'm using (basically) an EVWest kit supplied by Electric Classic Cars. Look them up for details.
I'm currently working out panelling for the engine bay, on which the controller/brain, cooling system, charging system and a whole bunch of wiring has to go.
Next up, a throttle pedal from a Prius has to be fitted, and I am trying to squeeze the charging socket under the standard wing fuel flap.
Last year I bought a running but rather battered 1971 Karmann Ghia, with the intention of converting it to electrical power. First I did a major upgrade to the suspension and brakes, had the gearbox rebuilt uprated and re-geared, rewired it, and got rid of any rust I could find. I'm not planning on putting all of that process online (sorry), but I do intend to share the electrical conversion process. 
This ain't going to be cheap, or easy, but when I'm finished, I will be running on sunlight. 
Here's an early pic of the car…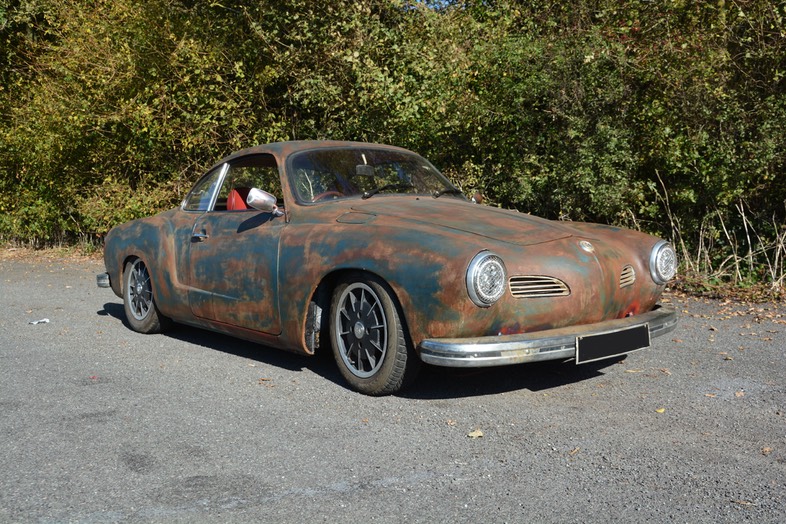 (please note- the 'rust' is paint (NOT my doing!) that actually hid a certain amount of rust, which I have been busy removing. Crazy really- it could have just been covered with a rust-killing lacquer to acheive the same result. Still, each to his or her own I suppose. Eventually it may get resprayed, but for now I am more interested in function over form.
So here are two pictures of what lies underneath!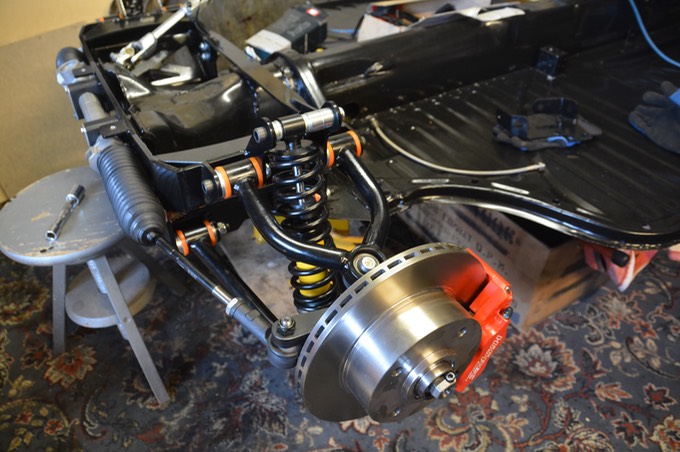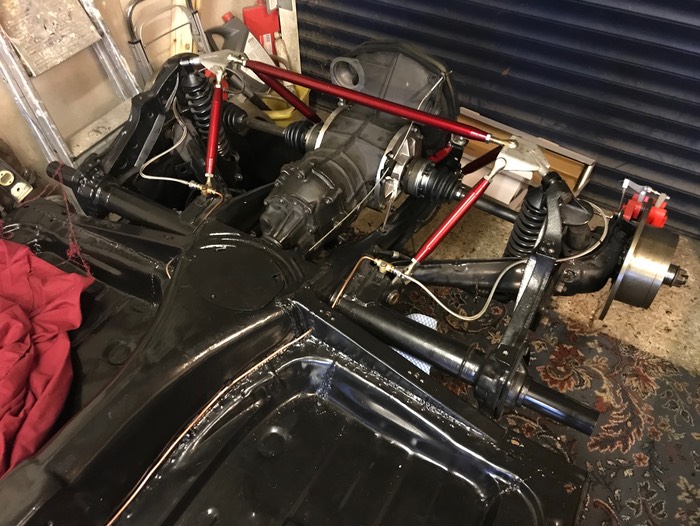 Red9Designs double wishbone front end rig with 4-pot vented disks and rack & pinion steering. it will steer and stop.
And the rear- Gearbox beefed up by Airdubs, HD driveshafts, a StiffyBar rig, and more Red9Designs suspension/brakes.
Next post- the start of the electrical conversion...