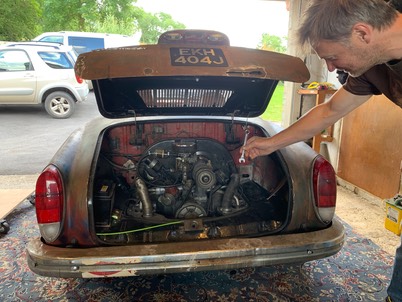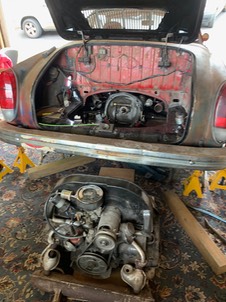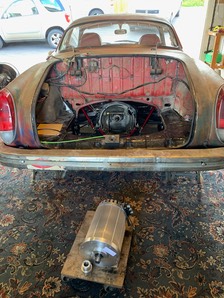 So the old stinky underpowered motor came out. And a sleek new on e went in...
This is where I'm at now, as I start this blog off. The NetGain HyPer9 motor is in place.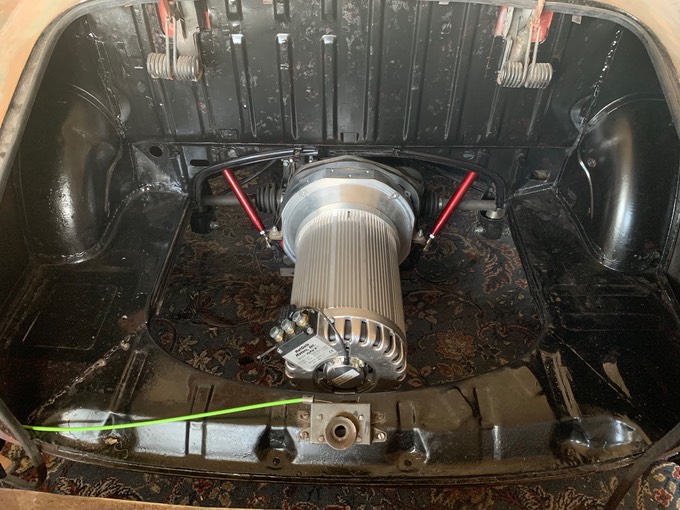 I'm using (basically) an EVWest kit supplied by Electric Classic Cars. Look them up for details.
I'm currently working out panelling for the engine bay, on which the controller/brain, cooling system, charging system and a whole bunch of wiring has to go.
Next up, a throttle pedal from a Prius has to be fitted, and I am trying to squeeze the charging socket under the standard wing fuel flap.